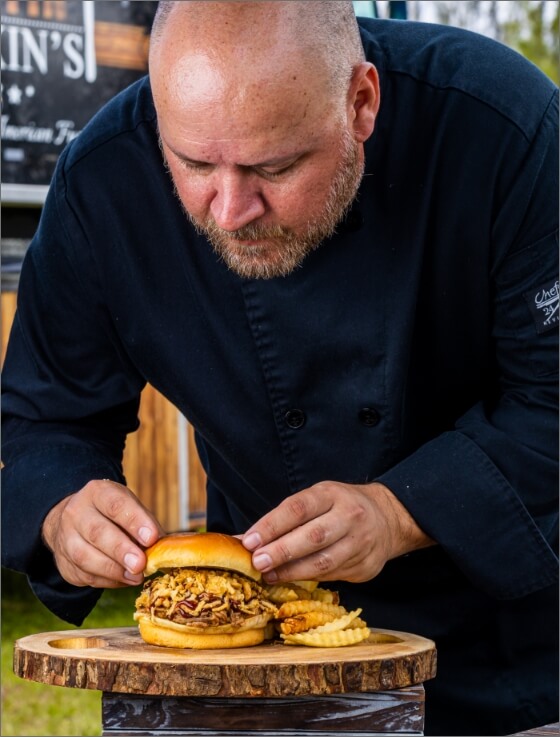 Latin Fixin's started in 2012 as a catering company, a year later we expanded adding a big truck to be used as a mobile kitchen, and have since been adding new trucks and partnering with local companies to continue growing.
In 2014 we partnered with Miami Brewing Company to add the third mobile kitchen and have been serving them since as the tap room's kitchen.
We strive to keep innovating and improving so we can become pioneers in the industry.
Family owned and operated
Latin Fixin's is a family-owned and operated business since the beginning.
Chef Alex is originally from Perú, he started his career in the corporate world traveling to set up restaurant openings in different states and countries. In 2011 he purchased a small café in Downtown Miami that later evolved into what Lain Fixin's is today.
Along with his wife Kiara, they continue to grow the business together and currently employ young men and women and teaching them the ropes of the hospitality business.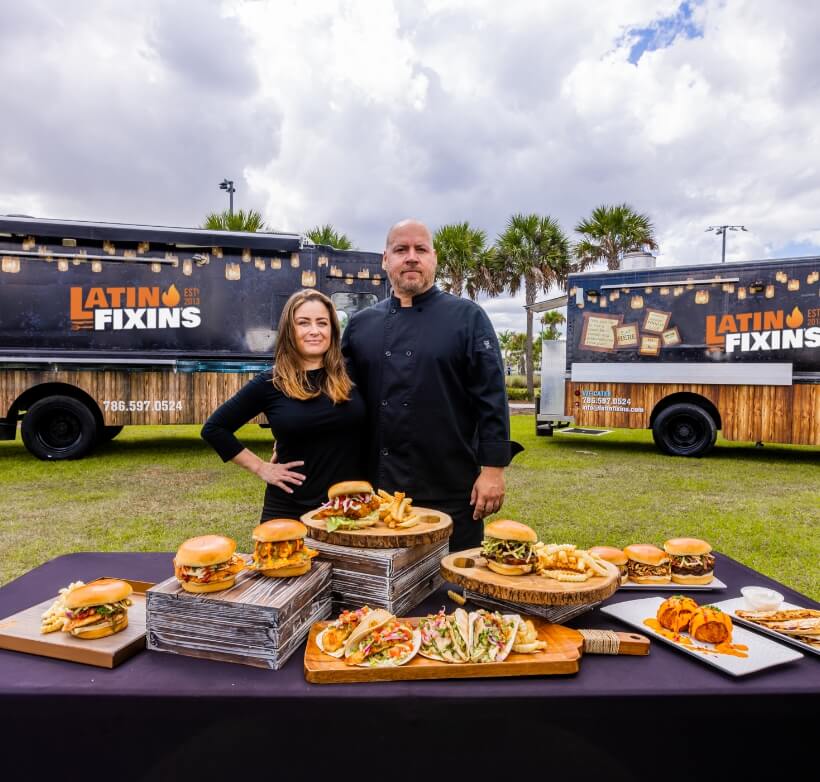 Please fill out the form and we will contact you back as soon as possible.